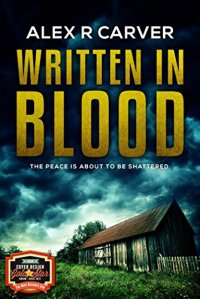 A peaceful village torn apart by murder, mistrust, and a desire for revenge.
When Oakhurst's daughters begin to turn up, brutally murdered and with accusatory words carved into their skin, the residents of the small, close-knit community are unwilling to believe that one of their own might be a killer.
Suspicion falls on the village's newest resident, Zack Wild, attractive, charming, author of violent crime novels, and possessor of a dark history; he seems like the perfect suspect.
As the investigation continues, the evidence against Wild mounts, but is prejudice against the newcomer affecting the judgment of Sergeant Mitchell, Constable Turner thinks so, and is prepared to do whatever she must to find the killer, whoever it might be.
Who will be proved right, the sergeant or the constable? And will they catch the killer before he can strike again?