Listing on BookAngel:
---
A Brief History of Failure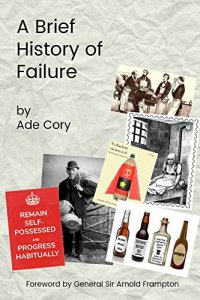 Last Free Dates: 17th Jan 18 to 21st Jan 18
Read More

...It's not bad, but not for me. ...
Satirical comments about fictional failures through the ages, like alternate last words for Caesar, and Neanderthals attempts to cross the Channel by running across it.
I'm sure this book should be really funny, but I've read the original Book of Heroic Failures, which features real failures which are far more impressive and unlikely than the joke ones featured here. It does suffer by contrast.
It's not bad, but not for me.
Also with all the concerns about fake news…well anyone who really thinks Neanderthals had Facebook are in trouble anyway.
Rating:
DNF
Reviewed by
Reviewed on:
2017-09-19
Review Policy: No compensation is received for reviews. View our Review Policy here.