Listing on BookAngel:
---
Goldfields: A Ghost Story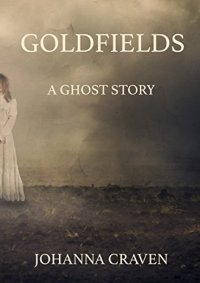 Last Free on: 6th Dec 16
Free Today!
Read More

...An excellent and chilling short story for lovers of ghost stories and quiet horror. ...
Alice, the innkeeper's daughter, is the only person to see Ivy, the ghost at the inn.
This is a short, haunting, story about friendship, lies, betrayal and a mystery that holds the reader until the last page. The writing style is literary, painting vivid pictures of the bar, the town and the town's history, with each word.
It is hard to say what makes this good without spoiling it for the reader, it being one of those stories where the journey is as enjoyable as the ending. Lovers of traditional ghost stories, M.R.James, and the classics, will almost certainly enjoy this, which is a very definite spiritual successor with a modern and chilling touch.
Rating:
4
Reviewed by
Reviewed on:
2016-06-12
Review Policy: No compensation is received for reviews. View our Review Policy here.