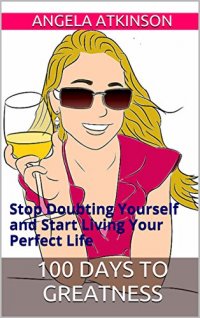 Free on 10th - 11th May 15



or borrow free on Kindle Unlimited.
No reviews yet.
Do you feel like your life is out of your control?
Do you feel the need for personal change but you don't know where to start?
Ever feel like you're meant to do great things, but you can't seem to figure out what you're great at doing?
Believe it or don't, your everyday habits can help make or break your life. That's right – whether we recognize it or not, our habits and behavior are a result of some form of conditioning.
It begins when we're children–our parents' opinions of us begin to help us form our own perceptions of ourselves.
If they tell us we're beautiful, we believe that we are–but if they tell us we're horrible and sick, we'll believe that too.
And it doesn't end there–add in the opinions of your teachers, siblings and friends…and later those of your spouse, your bosses and coworkers, neighbors and don't forget that lady at the dry cleaner's last week.
All of this "conditioning," left unchecked, can sometimes add up to a very negative self image–especially if you don't know that you don't have to accept it.
And, we become what we perceive–we are what we believe we are.
Here's the thing, friend.
You don't have to accept someone else's judgment, perception or opinion of you. You get to write your own story.
You can be whomever and whatever you choose. All you have to do is believe that you can–really believe it. I mean, feel it down to your bones. And then, believe that you're receiving it, that you've already received it. Own it–because it's yours if you want it.
This book will teach you exactly how to do that. Inside, you'll discover
Why 100 days is an ideal amount of time to completely change your life
How life is really more of a journey than a destination
How to get over feeling "stuck" in life
How to choose your experiences, instead of "letting it happen" to you
How to live in the moment
How being thankful can make you richer, happier and more fulfilled
How to make everyone love you
How to alter your perception and change your life forever
How to set goals that really happen
What you need to do to make all of your dreams come true
Secrets of success from the experts
How to stop being lazy and start getting done
How to stop feeling anxious and angry
How to get everything you want in 100 days
And much more!
What are you waiting for? You've been looking for this book your whole life – download it right now and start creating the life you want. And don't forget to visit QueenBeeing.com for plenty of free tools to help create the life you deserve and become the best possible version of yourself.