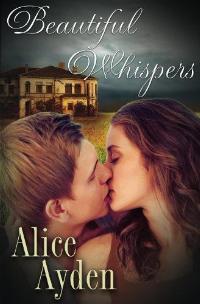 Pages: 258
                                          ****SALE**** $0.99 cents until August 15! Normally $2.99
There are words once spoken which haunt forever. They attach to the soul and echo during every argument, every misunderstanding until they darken all that is good, but his smile…
His smile made me forget I was destined to marry someone else. His smile brought back the memories…all of them. Looking back, maybe I shouldn't have pushed. I should have listened to the warnings. Secrets and dangers lurk in unexpected places.
Twenty-one year old Jane begins her day like any other. She lives on a gorgeous Virginia Plantation and carefully manages her quirky family. Everyone assumes she'll marry her rich, childhood sweetheart, but everything changes when Alexander returns. There is an instant attraction between the girl from one of Virginia's oldest families and the son of a maid and gardener.
But Jane is haunted by horrible images from her past. Will Alexander be able to protect her from a past he doesn't even know about?

The conclusion, Missing 6, has been completely updated and is available now!