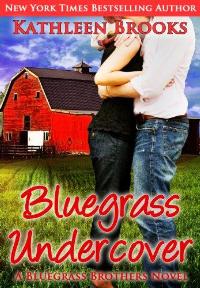 This is the first book in the Bluegrass Brothers series, which includes USA Today BestSelling titles Rising Storm, Acquiring Trouble, and Relentless Pursuit. This is the follow-up series to the bestselling Bluegrass Series.
Cade Davies is an ex-Army Ranger, teacher, and the new head coach of the high school football team in Keeneston. He barely has time to adjust to all of the changes in his life before he runs into the school's fiery new guidance counselor and a new threat to the peaceful town of Keeneston.
DEA Agent Annie Blake was undercover to bust a major drug ring preying on high school athletes across the South. After her transfer from Miami to Kentucky, Annie looks to make her career by solving the biggest case the DEA has open. What Annie didn't count on was becoming the local gossip. Amid marriage bets placed by the entire town, a priest as a landlord, and a trio of thugs after her, Annie looks to Cade for help in bringing down the drug ring before anyone else is hurt. But can the unflappable Annie deal with the feelings that follow?