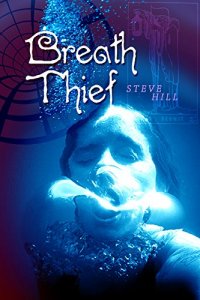 Free on 14th Oct 20



or borrow free on Kindle Unlimited.
No reviews yet.
A forgotten IRA arms cache.
A new generation of terrorists.
Only clairvoyant Annie Taylor can stop them. If only they weren't stealing her breath
Contemporary terrorist thriller with a paranormal twist.
Annie Taylor has an unfortunate gift. She sees things other people don't want her to see.
Thinking she's entering a competition to win a dream holiday Annie uncovers a terrible secret and her world is shattered as her children become entangled in a terrorist conspiracy.
As a wave of violence explodes across Britain, victims of long forgotten crimes are seeking retribution and old comrades in arms must once more choose sides.
When the Breath Thief steals Annie's gift, time is running out and to save her children Annie must find the power to reshape the future.
"Loads to admire here. The frantic opening scene is a masterpiece of suspense and tension and pulled me right into the story and I don't believe in clairvoyance – bravo." Kerry J Donovan
"Fascinating piece- you tell with skill and a great pace that moves all along…" Su Dan
"I was hooked from the first two sentences." DIGSBLUES
"Instantly involving and action-filled. This is an engrossing read that the reader quickly becomes involved in. Good characterisation and dialogue." Dee Harrison
"This is a remarkably well-written tale that succeeds in making the reader willingly suspend disbelief, the mood and action keeps one going." Dai Alanye
"I really enjoyed reading this and was drawn in straight away." Sheena Macleod