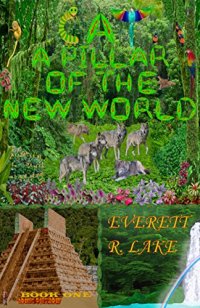 Free on 30th Oct 15 - 2nd Nov 15



or borrow free on Kindle Unlimited.
No reviews yet.
If you're looking for an adventurous escape, this story is for you. Within these pages you'll journey through the South American jungle along with some of Mother Nature's own little miracles, and experience situations that are unique and could only happen to the animals and insects that call this place their home.

Chapter one is the first day of Cat's life, a caterpillar with special abilities that change each time he molts. Each subsequent chapter is a new day. You will discover that the story, as well as Cat, matures rapidly after the first few pages.

His wondrous exploits begin early in the story and become more thrilling as it progresses. Even on his first day of life he helps to fend-off a ravenous horde of carnivorous ants to save his newest ant friends' colony. So, don't let the mild beginnings lull you into a false sense of safety; the dangers in the jungle are many, and Cat must face each one with quick thinking and a courageous heart.

If you enjoy reading about Cat's adventures in his new world only half as much as I enjoyed writing it, I'm sure you'll want to read it again and again.

Now, on to the adventure!