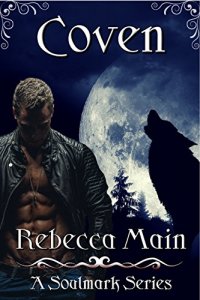 They are among us. Hidden in plain sight: witches, lycans, and vampires…   
Zoelle Baudelaire couldn't have predicted one late night run in the woods would change the course of her life forever. Now, thrust into the world of the paranormal, she must navigate a world she'd only ever read about in fairytales. All the while learning how to control her newfound magical powers, the soulmark etched upon her skin, and the volatile Alpha who bore its match. 
Xander–Alpha of the Adolphus Pack–will do anything to protect his pack, but when Zoelle enters into his life under unusual circumstances he knows only one thing: he must have her. No matter the cost. Too bad Zoelle has other ideas. 
Trapped in a carnal game of cat and mouse, Zoelle must tread unfamiliar ground, steeped in supernatural politics that could cost her, her life. Can Zoelle outrun a wolf bound and determined to mark her as his? Or will this new world swallow her whole?
Don't deny yourself the pleasure of this searing hot romance! Scroll up and start reading today!
IMPORTANT NOTE: This book contains explicit love scenes, strong langue, and the hottest, domineering alphas! 
**Fans of Jasmine Walt, Hailey Edwards, Dannika Dark, Vivienne Savage, and Linsey Hall will love this paranormal romance!