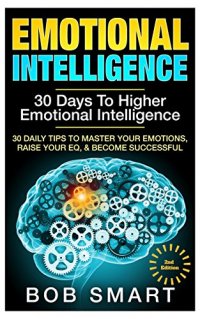 Emotional Intelligence: 30 Days to Master Your Emotions, and Raise Your EQ! "Hands down The Best!" – Now Expanded & Updated!
★★★Get This Book On Your Kindle, Computer Or Smartphone – Download Now! ★★★
How would it feel to master your emotions, and raise your EQ in as little as 30 days!? Well you can literally start today! It's as simple as reading this book.
When you download Emotional Intelligence: 30 Days To Master Your Emotions And Raise Your EQ!, you'll immediately be able to improve your life. No more struggling, no more questioning, just clear day-by-day guide on how to become smarter, not be a slave to your emotions, and take control of your life.
Ready to become happy, have less stress, and improve all areas of your life? Then let's get started!
Scroll to the top and select the "BUY" button for instant download.
You'll be very glad you did!