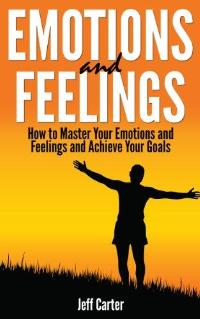 Bargain on 30th Nov 13 - 4th Dec 13


No reviews yet.
Take Full Control Of Your Emotions Today!
Today only, get this Amazon bestseller for just $0.99. Regularly priced  at $4.99. Read on your PC, Mac, smart phone, tablet or Kindle device.
This book contains proven steps and
strategies on how to optimize the power of your emotions for goal achievement.
In this eBook, you will learn about the basics of emotions and how are they
different from feelings. Most often, people take both terms to be synonymous,
but as this eBook will show that one is a result of the other. You will also
learn about the different theories in the study of emotions and how each of
these theories is essential to understanding how emotions come about and how
they influence behavior.
In terms of behavior, this eBook discusses the different directions we
take when it comes to certain goals. Additionally, a chapter is devoted towards
specifying the distinct elements of emotions and feelings plus the steps you
can take in order to develop emotional awareness and use the same to finally
achieve your goals.
Here Is A Preview Of What You'll Learn…
Basics of Emotions and Feelings
Theories of Emotions
How to Develop Emotional Awareness and Reach Your Goals
Much, much more!
Download your copy today!
Take action today and download this book for a limited time discount of only  $0.99!
Tags : Emotions, feelings, goals, master emotions, master feelings, achieve goals, emotions and feelings, emotional, psychology emotion, feelings vs emotions, how to feel good, how to feel happy.