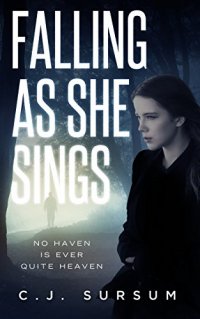 Free on 23rd - 27th Mar 16



or borrow free on Kindle Unlimited.
No reviews yet.
In the not-so-distant future, the rise of terrorism leads to a new and chilling subjugation of women. But as civilization breaks down, one wealthy woman builds a massive, walled-in enclave, and outfits it with the technology to be completely self-sustaining.
Her sole stipulation: only women are allowed in. Within the enclave walls, these women–Vestals–lead lives of culture and ease, free of the burden of husbands and children. Outside the walls, men have devolved into feral, violent Brutes roaming the surrounding wilderness. The Vestals need them for one purpose only–to reproduce themselves.
But Menna, a beautiful Vestal scientist in charge of breeding, makes a disastrous mistake while extracting one captured Brute's seed. Disturbing interactions with him shatter her preconceptions of Brutes, and her image of herself. Ultimately, she is forced to choose between her comfortable, sterile existence and a harsh, barbarous unknown.
Powerful and profound, Falling as She Sings is at once science fiction adventure, spiritual thriller, and visionary love story. It's a searching, funny commentary on the eternal, yet ever fresh and compelling forces driving relationships between the sexes.
Falling as She Sings is a dystopian novel that turns The Handmaid's Tale on its head.
Scroll up to buy Falling as She Sings and experience this vivid and absorbing story today!