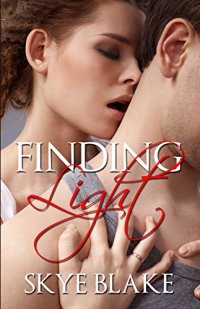 Just how much would you expect your life to change if you died and came back? Being a part-time paranormal investigator, Rayne Bledsoe has some experience with the supernatural. She is going about her life as a college student, art lover, and daydreamer when her world is suddenly turned upside down by a harrowing near-death experience. A whole new truth about who she really is will be revealed to her on the other side. Not only must she understand her new calling, she must learn who the intriguing and ruggedly handsome guardian named Fin is, whom she met there.
Now back on earth, she can't get the elusive Fin out of her mind. Rayne fears him yet cannot fight her intense attraction to him. It seems he may feel the same way, as he keeps showing up in her world. Has she become his obsession?
An assemblage of malevolent spirits is growing stronger, threatening Rayne and all of mankind. With her new abilities, will she be strong enough to conquer it? Just how close will the evil get, can Fin stay and protect her, or will evil win out in the end?