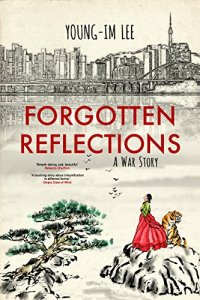 Free on 25th - 29th Mar 18



or borrow free on Kindle Unlimited.
No reviews yet.
For readers of "All the Light We Cannot See" and "Pachinko" comes a mystical tale of a grandmother's secret life during the Korean War.
DARE TO DREAM IN THE MIDST OF WAR.
1945. Rice fields seem endless in a quaint farming village of South Korea, yet Iseul and the villagers have been on the verge of starvation for as long as they can remember. Their Japanese colonizers have taken every last grain with them as they are finally ousted from the Peninsula. In the newly independent Korea, Iseul and Jung-Soo dream of what their future might bring. Yet, war is on the horizon and Iseul has fallen for an alleged North Korean communist spy.
Men are conscripted and rice is taken to feed the growing army as the Korean Peninsula is thrust into an international war that would determine if the strategic region will fall into the communist or democratic realm. With nothing but the news of death and hunger awaiting the village of women, children, and the aged, Iseul musters up whatever hope she has left to bring the village together to make paper. Soon, the village once known for its rice, becomes famous for its paper, becoming a beacon of hope for the battle-worn soldiers awaiting letters from their loved ones.
In the current international climate where North Korea takes center stage, "Forgotten Reflections" weaves an inspirational tale of family, lost memories, folklore and an unforgotten history, spanning three generations as South Korea rises from the ashes.
"Breathtaking, sad and beautiful. Truly gorgeous and a must-read for lovers of literature and historical fiction." – Rebecca Charlton
"A touching story, not only about love or the Korean War, but also about our own identities and (re)unification in different forms." – Utopia State of Mind
"A story about a grandmother's secret life and what she sacrificed to make a better life for her children." — Niyati Mavinkurve