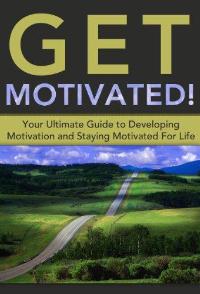 You Are About To Learn A Tried And Tested Simple Strategy For Developing & Maintaining Motivation Inside This Great Little Book
Today only, get this e-book for just $0.99. Regularly priced at $2.99. Read on your PC, Mac, smart phone, tablet or Kindle device.
This neat little book is the product of my desire to release an e-book to you the reader, that provides a quick and simple strategy to develop your motivation for any task, at anytime and anywhere! After many years of grappling with wordy publications that assume you have a Degree in psychology this concise little book contains a method that can be used to great effect to drive you on to make those great GOALS in your life become a REALITY!
Here Is A Preview Of What You'll Learn…
Who is the real you?
Find out what you really want to achive
Motivating factors
How to achieve your aim
When and how to take action
Review of the changes you have made
Much, much more!
Download your copy today!
Take action today and download this book for a limited time discount of only $0.99!
Tags: Motivation, Motivational, Inspirational, Procrastination, Will-power