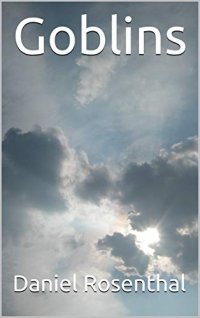 To read & interpret this book, you need to assume that almost everything spoken in it  is spoken by one of several different UFO pilots, who do not give anyone their names. 
 These men are the Flying Saucer pilots, responsible for many of our UFO sightings, telling us things from their own point of view. 
 In the first few pages, a Goblin appears, after three UFO pilots have convinced him that it 
was safe, and at first he appears to be someone 
rather nasty. But later, it appears we might have misinterpreted what he said?   A Goblin spirit tells us about a strange experience which he has had here on Earth, 
 when he remembers that he told about a thousand people individually that he was here,  and they all told him in reply by thoughts that he could not exist. 
Imagine many people telling him to his face directly, that he did not, and could never exist.  He spoke of a culture here of non-existence, it goes further than that,. Because he insists they really believe he does not exist when he stands in front of them.  And the denial that he was even alive, had also led about two hundred people, all acting as individuals  to 
  make up and invent a wicked theory that he was something inside of themwhich they called their 'nervous tic',which made no sense whatsoever to him. He said he was inside of them, but never a bit any form of nervous tic.