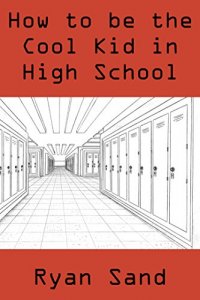 Free on 5th - 6th May 16



or borrow free on Kindle Unlimited.
No reviews yet.
I wish someone had written this book for me back when I was in High School. But they didn't. So I wrote it for you. Sorry for the tacky title, but there wasn't a better way to get the message across!
In this concise manual, I go over ALL the things that I wish someone would have taught ME when I needed them. In three main sections that cover the mental, physical, and social aspects of being popular and successful, I explain the most important things that you need to know, as well as some essential things that you might only learn through pain, failure, and wasted time.
This is an honest, straight-to-the-point book that will tell a young man everything he needs to know to get the most out of his time in high school. Many of the lessons that it teaches are not limited to those four years and will benefit you long after you graduate.
If you are a young man who needs advice on succeeding in high school, download a copy of this book. You will NOT be disappointed, I promise.
If you're a parent who is trying to give your child advice, buy this and gift it to them. Or read it yourself and talk about these issues. He might be a little surprised that you are finally talking to him clearly and openly, but it's the best way to communicate!