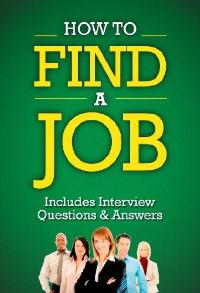 Are You A Professional? Do You Want To Choose The Job You Get?
Hi, I'm Tim. We have all been there – we've all had the "joys" of job-hunting and thinking,
"What if I never find a job? Maybe my resume isn't good enough".

"How do I go about looking for a job in today's world?"

"I wonder what interview questions I'll be asked. How should I respond?"

"I need money but I don't just want to settle on any job! I want to do something I like!"
What if it were easier than you think?
The great news is that it is MUCH easier than you think. I've put together this book to guide you so that you can have direction when searching for a job, and feel confident about the interview process.
You'll Soon Discover:
– How To Make Your Job Hunting Process Much Less Painful!

– Insider Hiring Secrets That Interviewers Look For On Resumes

– The Interview Questions That Managers Ask

– How To Respond To Each Interview Question

– The Interview Skills And Tips Needed To Get The Job You Desire

– The Best Ways To Dress For An Interview

– How To Interview With Confidence

– And Much, Much More!
Today You Can Get This For Only $.99, Normally Priced At $4.99. Don't Miss Out!
Compatible on you're Kindle Device, PC, Mac, iPhone, iPod, and Smart Phone
Tags: cracking the code interviewing, job hunting, job search, job interviewing, jobs, career opportunities, careers, career change