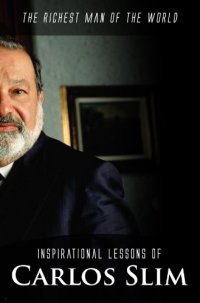 If you want to lead and extraordinary life, find out what the successful people do—-and do it!!!
One of the keys to being successful is to model someone who already is. Learn from this excellent investor: the vision, mentality, desire, all of which can be used by us to get as high as we can dream.
Get this Amazon bestseller for just $2.99; regularly priced at $4.99. Read on your PC, Mac, smart phone, tablet or Kindle device. You don't even need a Kindle to enjoy it!!!
One of the great magnates of the recent years has much to teach us through the passages of his life and some of his famous quotes. Through these pages we analyze them thoroughly and they become practical examples of how to achieve success. What does Success mean to you? If you don't have a clear picture of success how can you honestly pursue it? You can have a clear picture of what success really mean to you when you know what others have been through; that is the real purpose of the book, to open your mind and show you the way.
Here Is a Preview of What You'll learn inside of the book…
It's not the Money, It's the Passion Trust your Gut Feel, Know your Numbers Turn Adversity into Success Carve a Niche for yourself in the Future Much, much more!
Scroll up and grab your copy today!
Take action now and download this book for a limited time discount of only $2.99!
Tags:Leadership lessons, richest man of the world, the secrets of leadership, principles of success in business and life, John Maxwell, inspirational lessons, inspirational leadership, charisma, visionary leader, practicing greatness, successful leadership, inspirational quotes, how to be a leader, the leadership road map, biography, biography books for kindle, biography books for kindle famous people, biographies of famous people, inspirational books, inspirational books for women, inspirational books for men, leadership theory and practice.