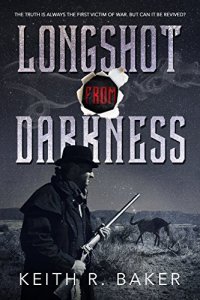 Free on 30th Jan 18 - 1st Feb 18


No reviews yet.
Truth is always the first victim in war. But can it be revived?
The gold is not making it to the governments of the USA and the CSA. Why? Ambitious politicians point fingers with one hand while stealing from the till with the other. There is violence in the streets and folks are unsure and upset. Can a few good men sort this out? And can anyone tell the good guys from the bad guys?
Pinkerton agent Rob Finn and his sidekick Lonnie Walters return to Bannack to get the gold supply again flowing to the Union. Sheriff Henry Plummer is on hand to assist, as is Treasury agent Emry. Gold from an unexpected source enters the picture, changing Finn's plans. Yet few things are as they seem. Few people are who they pretend to be.
The good ones will always rise, or will they? Picking his way through the possibilities will take time. Time waits for no man, and Rob is no exception. When will he find out the real culprit(s), and will he be in time to keep the gold from falling into the wrong hands?