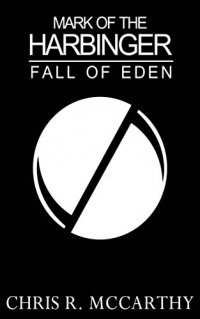 Mark of the Harbinger: Fall of Eden explores the extraordinary science fiction premise of a colonization ship named Eden, its inhabitants, and the notions of life, government, religion, and death.
Stranded from Earth for 5,000 years with no hope of rescue, a deep space colonization ship named Eden becomes the new home for humanity. Half its population lives a life of luxury, while the other live in destitution. When a man wakes aboard the ship without memories, he must uncover the clues of not only his identity but his origin.
With the help of a female rebel he becomes embroiled in the plot to overthrow an oppressive regime, and forced to decide if doing so could cause the extinction of the human race.