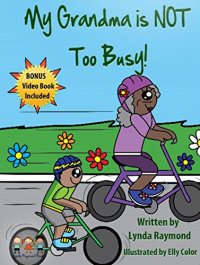 Recommended for children ages 3 – 7. A cozy bedtime story.
Grandparents are the best! Elmer discovers this when he searches for someone who will ride bikes with him. He asks his best friend, his mommy, his daddy, his pet, and even a silly bird! But everyone is TOO busy! Can Elmer find anyone to join him?
A charming book your children will love! It's a fun read and a special tribute to grandparents everywhere!
BONUS video book included. Scroll up and purchase today!