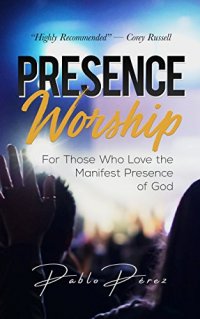 Free on 25th Feb 18 - 1st Mar 18


No reviews yet.
Where is the Glory of His Presence In Our Meetings? Inside PRESENCE WORSHIP you will learn: 
The Question We Should Be AskingWhat is Presence Worship?How to Move Angels and DemonsWhat is Ascension in Worship?The Secret to Open HeavensHow to Use The Key of DavidThe Mystery of Spiritual GatekeepersWhy You Need Wine-Workers In Your LifeThe Dullness Cure (Cloud University)The Music of God's Presence
» God is raising a company of ministers, worship leaders, singers and musicians–lovesick worshipers who will walk in holiness and live fascinated by Jesus. This company will call the earth to "Sing to the Lord." They will fill the villages and stadiums of the earth with the "tangible" presence of God. They will shake the 'second heavens' and demonstrate the gospel with signs and wonders. 
» They are "Singing Theologians" who release a governmental (eschatological) new song. Using the key of David–they break open the heavens, prepare the nations for the Second Coming, and transition human history into the age to come.
» Who are they? They are young and old. They live within every culture, tribe, nation and tongue–their number is well in the millions.
I wrote this book for them and, for everyone who has authority over them…
» Own your copy today. Presence Worship can revolutionize your corporate worship meetings and show you how to experience the manifest presence of God.