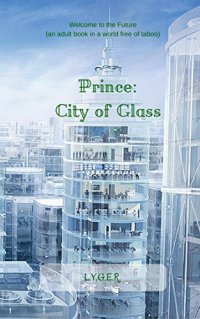 Free on 12th Dec 16


No reviews yet.
This book appears to be unavailable on Amazon.co.uk at the current time. If this is incorrect, please let us know here
The Collapse ended society as we know it. The United States of America is no more, replaced by the vast Scar. The rest of the world is likewise shattered. In scattered pockets, humanity has begun to gather into cities once more. This is the greatest of them, the City of Glass. Magnus Clark is its up and rising prince. Xandr Oleg is his rival. They share a secret, but who will prevail in their struggle for control of the city, and with it, the future of humanity as they know it?
Prince: City of Glass is a prequel to upcoming science fiction works also from L.Y.G.E.R., & details one of the futuristic settings we will see more of soon in those works. This novella explores this City's origins and sets the stage for future novel(s).
And as always, please tell a friend and leave feedback if you enjoyed our story. Your positive review on Amazon makes it MUCH easier for others to find and enjoy the story as you did.
If you want to check out more fiction and nonfiction books by L.Y.G.E.R., please visit the artist's website at www.lygerbooks.com, where you can also find updates and progress on upcoming books, including the next chapters in this tale. You can also check out current writing & publishing competitions featuring L.Y.G.E.R.'s books there, and contact the author, follow on social media, or subscribe to the fanlist updates.
We even have a competition at www.lygerbooks.com for you to win a 30 minute interview with the author via Skype!
Feel free to leave your comments and feedback for the author on his webpage as well, and please, enjoy the read.
Thank you!