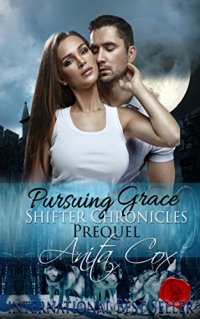 Also Available as:
Print Edition

Though Grace McGovern just graduated college, she's restless, and to top it off, she finds herself single and unsatisfied with relationships in general.
Roman intends to claim Grace and make her his mate and part of his pack. He's searched for her for five years and now she's within his longing grasp, apart from one minor problem. She has no idea she's a wolf.
As Grace tries to identify and cope with her inner wolf, she also needs to figure out the unprecedented and undeniable pull Roman has on her. Could he finally offer her the fulfilling relationship for which she's been yearning?