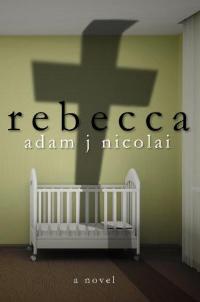 Free on 8th - 9th Aug 13



or borrow free on Kindle Unlimited.
No reviews yet.
Also Available as:
Print Edition

Pages: 300
Sarah, 18, has been attracted to other girls since she was nine.  But she is a Christian, and the
tenets of her church are clear: homosexuality is a sin and an abomination.  In a desperate bid
to prove her virtue, she throws herself at a boy she goes to school with, and ends up pregnant.
Her infant daughter, Rebecca, derails Sarah's entire life.  She is forced to withdraw from Yale
before she even gets there.  Her devout mother, ashamed, pays for an apartment where Sarah
is alone with the baby.  Sarah was smart, beautiful, and adored.  Now she feels like she knows
nothing, and her friends treat her like a leper.  
In the long, sleepless hours of night, while she lies awake waiting for Rebecca's cry, she is
forced to reflect on who she is and how she got here.  She has lost all hope – until one night
she hears God, providing her a simple answer:
Kill the child.
From bestselling Kindle Suspense author Adam J Nicolai comes a glimpse into the maelstrom
of one young woman's emotions: a place where faith, reason, and human love collide.