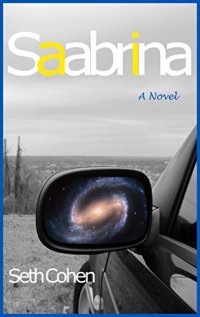 Free on 12th Jan 22



or borrow free on Kindle Unlimited.
No reviews yet.
Black night burns red with broken enemy starships. Her Sentinel sits dead in the driver's seat, never again to give a command, never again to ignore advice. Screw her. Saabrina wants a new boss who will think outside the box and make the most of her abilities – or at the very least take a restaurant recommendation now and then. Seriously, who doesn't take restaurant recommendations?
Bob Foxen happily takes restaurant recommendations from his good friend, Eddie, as well as other useful advice. With a corporate career heading nowhere and a college age daughter spending less and less time at home, Bob asks why can't a middle aged guy have a second act? Unexpectedly, Eddie provides the answer: a new job with an intrepid AI named Saabrina literally worlds away from his old life.
But can they become an effective team before the enemy finishes what they have planned?