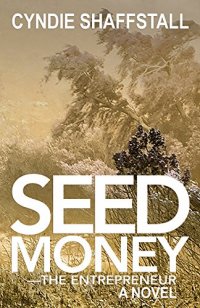 Bargain on 12th Dec 16



or borrow free on Kindle Unlimited.
No reviews yet.
Global warming.
Our habitable space has been halved.
Entitlement.
Population growth is unchecked.
Trystrooms.
Anything goes but privacy prevails.
By 2062, we've managed to completely wipe out our atmosphere and we're camped under canopies like rice in a cooker—but crises drives innovation and technology has the potential to save us.
Master manipulations on a worldwide, devastating scale.
Like hundreds of conspirators throughout history, the reach of evil is often extended by the company one keeps:
Carlo C Augostino—inventor of worldwide mass-transit system.

Anne Mowrey—intern to the inventor of germ warfare.

Caleb O'Connor—inventor of the canopies.

Paul Moore—builder of the world's mass-transportation systems.

Braden Sumner—the world's wealthiest businessman.

Just when you think you've got it figured out…
It only gets worse.
Cyndie Shaffstall wraps science fiction around the mystery of a near-future conspiracy where engineers, inventors, and business people alike scrambled to develop a solution before the world's population was completely wiped out by an irradiated atmosphere. It was a gargantuan effort, but the chosen solution became a temporary fix at best. By 2062, we have become burdened by the weight of unchecked population growth and global warming has reduced our inhabitable space by half. What's more, the workplace was frustratingly neutered by the Genderless Act, pushing us all toward trystrooms—where anything goes and it's kept secret by the Privacy Act. Perhaps it's simply too late, but innovation does thrive and unemployment and poverty have been eliminated. The Government Reorganization and Realignment Effort fosters business and enables one group of brilliant young designers to reclaim some of the ever-shrinking space—but bringing it to market exposes manipulation and corruption on a devastating, worldwide scale.