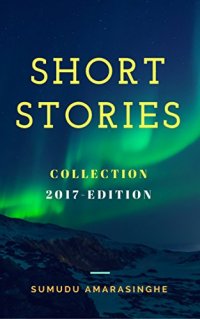 Free on 2nd Nov 17


No reviews yet.
This book appears to be unavailable on Amazon.co.uk at the current time. If this is incorrect, please let us know here
This is a collection of stories written in 2017. All the stories are different and provide a different type of scenario and mindset. There are science fiction stories, Mythology classic stories. And stories that end up with a life lesions. The stories are short but exciting and unforgettable. They also prompt to think.
For example,
In one a father invents an antigravity devise that raises people above ground so that they fly in the air. The devise is stolen. The story tells how father and son get the devise back.
In another, Nick and Riley go into a forest and find themselves in another dimension.
In still another, a witch forces the town people to work for her. Richie and Anna learn how to defeat her and save the town.
Someone is stealing pencils at a school. Gwen's mom speaks to the teacher and they develop a way to catch the thief.
The stories will be new to you and your kids. I believe they are good for Children seven and Up . I hope you enjoy them.