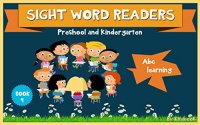 Free on 21st - 24th Jul 17


No reviews yet.
This book appears to be unavailable on Amazon.co.uk at the current time. If this is incorrect, please let us know here
Learn the alphabet with lively paintings
The book teaches children the letters with vivid images, colorful, interrelated pictures.
How to teach your child to recognize the letters of the alphabet?
1. Read, read, and read. Read nursery rhymes, rhyming books, picture books and chapter books. Just READ.
2. Notice print in the world around you. Call attention to exit signs, the toothpaste tube, and the Cheerios box.
3. Begin letter learning by helping your child learn the letters of his name. Before I start a more organized approach to teaching the alphabet to my preschoolers, they learn to recognize the letters of their name. For many playful ideas for name learning, visit my Name Activities for Preschool Pinterest board.
4. Teach the alphabet letter by letter. Not every early childhood teacher uses the Letter of the Week approach; many children learn their alphabet without it (my oldest two did). But I've found that Letter of the Week has been a helpful structure for me when designing learning activities at home. Even if you use more of a theme or unit approach to teaching preschoolers, you'll find a huge variety of learning activities in my alphabet archives.
And when you purchase my Letter of the Week curriculum, you'll have all the activities organized in an easy to follow format!
If you take one week per letter, you'll have time to:
– read books for each letter
– do fine motor activities
– learn simple rhymes and songs
– create some fun crafts and art projects
– make math connections
– have some sensory fun
– And more! It's all in the ebook!
4. Keep bringing it back to the whole alphabet. If we're doing a lot of meaningful activities, we will keep coming back to the whole alphabet.
5. Be flexible. You may find that after a few months of letter of the week, your child suddenly recognizes every letter. Awesome! Don't feel tied to this series. Pick and choose what (if any) activities you'd like to continue with. Even if you don't continue Letter of the Week, your child will still benefit from listening to the many wonderful books I recommend in my alphabet book lists. You might also enjoy choosing some crafts and process art activities to do each week. And math activities certainly don't need to be tied to a particular letter!