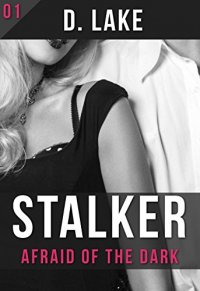 Blonde and beautiful, Rory looks like she has it all. But looks can be deceiving.
The pretty co-ed's best friend is slowly but surely succumbing to his demons, her boyfriend probably looks better on paper than he actually is and she's pretty much broke. Oh, and sometimes she can't shake the creepy feeling that someone is watching her. But she's probably just cracking up thanks to all the stress she's under. Hooray?
When an unconventional job opportunity presents itself, Rory feels she has no choice but to accept…even if it is rather scandalous. Who cares what other people think? No one has to know. It can just be Rory's dirty little secret…can't it?
NOTE TO READER: THIS IS EPISODE 01 OF THE STALKER SAGA.