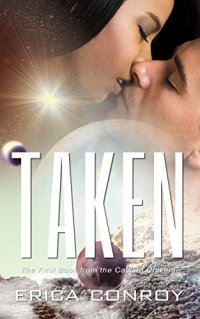 Respect the enemy, fear his daughter in this fun Science Fiction Romance
Peace negotiations are easy right? Not when you're learning a language composed of hisses, growls and other guttural sounds. And that's not even the tough part for recently divorced diplomat Viktor Jacobs. No, that would be matching wits with the fiercely intelligent daughter of the opposing side. Between dodging her claws, avoiding a myriad of cultural taboos, and not accidentally getting married or killed, he has to somehow make the Lyrissians see that joining the Alliance of Worlds is the best choice for all of their futures.
– Approximately 37,500 words.
Callisto Collection (the complete series including character interviews) is available at a heavily DISCOUNTED PRICE for a LIMITED TIME!
Callisto Series

— Taken – Book 1

— Adrift – Book 2

— Nancy and the Caveman (Novelette)

— United – Book 3

— Anari and the Future (Novelette)

— Norik and His Daughter (Novelette)

— Callisto Collection – includes everything!
EXCERPT
Viktor's door chimed and he scowled. He exited the bathroom, glanced at the clock on the wall and stubbed his toe on the sofa as he made his way to the door. It opened to reveal not his friend Roger—the ship's commanding officer, whom he was expecting—but S'rea.
"What is that on your face?" she immediately asked.
"Haffin hehl," Viktor tried to reply around the toothbrush still in his mouth. He removed the toothbrush while his other hand checked that his towel was still firmly wrapped around his waist. "Shaving gel," he said again. He noticed her silent guard loitering in the corridor.
"You have no ridges," S'rea said, and reached out. Her touch along his shoulder was feather light, and he had to fight off the urge to shiver.
"Sorry to disappoint," he said, and stepped away from her. "What do you want, S'rea?"
"I want many things, U-man, but none of them are why I am here."
Viktor raised an eyebrow at her cryptic answer. "Sounds like something a man should hear with pants on. Take a seat. I'll be back in a second. Tell your babysitter to come on in."