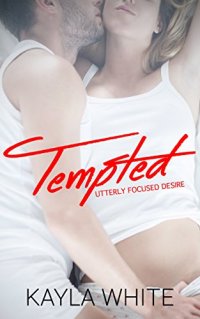 Free on 9th - 13th Nov 17


No reviews yet.
This book appears to be unavailable on Amazon.co.uk at the current time. If this is incorrect, please let us know here
When they say that it's always the ones you don't expect, they're aren't lying.
Well, not just the one she least expected, but when she least expected as well. Her entire life, she'd been told to keep away from Logan Pearson – he was five years older than her and had grown up just down the road from the house she spent her life in, leaving high school just as she entered it (he was held back a year after ending up in juvenile detention for vandalising the car of one of his girlfriend's ex-boyfriends – it was the talk of the school when it happened).
She would be lying if she said that she'd never noticed him before. He stood at more than six foot tall, with a strong, lean torso, muscled arms, and the kind of jawbone that could cut steel. More than a few times, she would invite some friends around in high school and they would spent the afternoon out on Logan-watch on the front lawn, giggling to themselves whenever he showed his face. Those dark eyes matched his dark hair turned him into something of a dreamboat around town, spoken about in hallowed, hushed whispers when they admitted who they had a crush on in the dark at sleepovers.
She hadn't thought about him in…a long time when she saw him at her father's funeral.
She squinted at him for a second as the organ began to play, racking her brains to try and place him – and then it hit her.
Logan.
…and her life changed completely.