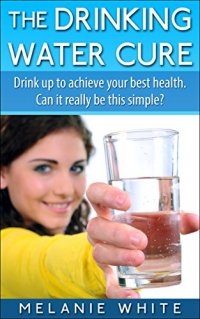 The Drinking Water Cure

Drink up to achieve your best health.

Can it really be this simple?

Discover How to use the Drinking Water Cure to achieve your best health yet!

Today only, get this book for just $0.99. Regularly priced at $2.99. Read on your PC, Mac, smart phone, tablet or Kindle device.

You're about to discover how you can feel your best simply by increasing your daily water intake.

Can improved health really be this simple?

Yes it can!

There are critics out there who will attempt to discredit this simple yet effective solution. Why? Simple –there's no profit incentive attached to a prescription that has you drink more water.

By simply increasing her daily water intake, the author was able to totally eliminate dust, grass and animal allergies, increase her energy level and improve her overall sense of well-being.
Here Is A Preview Of What You'll Learn….

• Dehydration can be dangerous to your health. Apart from not consuming enough water, there are a number of health conditions that can contribute to dehydration such as excessive sweating, diabetes, diarrhea and vomiting.

Why is adequate hydration important?

• Water is one of the most important substances in your body since you cannot function without it. In fact, you can last longer without food than water. While people can last for over three weeks without food, studies have shown that without taking in water, a person can last for a week at the most.

• This book will cover over 12 reasons why water is critical to normal body functions.

• How much water should you drink? We're all different shapes and sizes so it varies…

• A bonus chapter that covers how drinking water can help you lose weight.

• Much, much more!

Download your copy today!
Take action today and download this book for a limited time discount of only $0.99! Download Today!
Tags: water for health, water for best health, drinking water, water cure, healthy drinking water, hydration, water hydration