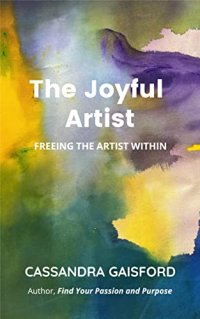 Free The Artist Within
Are you an established artist, a hobbyist, or someone fascinated by artists, their creative process and their lives? Whatever your motivation there's something for everyone in The Joyful Artist.
In this book, award-winning artist, Reiki master and creativity coach Cassandra Gaisford (BCA, Dip Psych) shares insights into her creative process.
This book expands upon an interview that appeared in 2021 on 123art.Net where Cassandra was asked to share:
o How she started
o Some of the stories behind her popular artworks
o Real-life situations that sparked ideas
o The eclectic tools she uses
o Her creative process
o How her art has evolved
o Memorable responses
o And what's next on the horizon
The Joyful Artist will inspire and encourage you to free the artist within, move towards your art, and have it sustain you and your life.