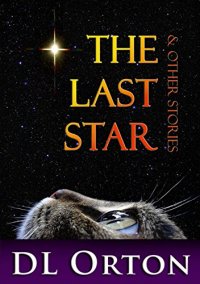 Free on 1st Feb 19



or borrow free on Kindle Unlimited.
No reviews yet.
Also Available as:
Print Edition

Share the wonder. Experience the pleasure. Take the journey.
FROM AWARD-WINNING AUTHOR D. L. ORTON comes a funny, provocative, and sensual collection of short stories. Laugh, cry, and linger over these brief but intense glimpses into the lives of two hesitant young lovers, a billion-year-old AI and his female companion, a human-dolphin friendship, a lonely divorcee who believes she's too old to fall in love, and much more…
The Last Star
Two beings watch the last star in our universe wink out and discover the answer to how it all ends. And, perhaps, how it all begins.
Just Friends

Friends since they carried Scooby Doo lunch boxes in second grade, two college students take the awkward, irreversible, and perilous step away from just friends.
Phoenix

If you think your roommate is bad, then try living with a practical-joke-playing, drop-dead-gorgeous, celebrity femme fatale. No one is safe from her wiles–least of all you.
My Kingdom for a Double Espresso

Is sex just a physical thing for guys? You know you're in trouble when your girlfriend tosses that one out after you make the mistake of falling asleep on her…
Down in Flames

Personal tragedy played against a background of public disaster leaves one woman stuck in a very personal hell–and hoping for a second chance.
Willing

Right now, at this every instant, you are older than you have ever been–and younger than you will ever be again. There will never be a better time to find love.
The Idiot's Guide to Writing Workshops

(Or How to Review a Manuscript & Not Risk Getting Run Over in the Hotel Parking Lot)
The Devil and a Hard Place

After all the time spent apart–all the doubts, all the denial, all the lonely nights–a love that refuses to die draws them back together like moths to a flame.