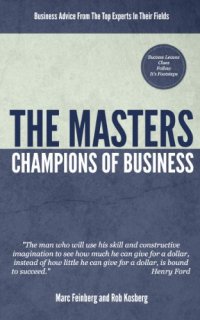 Free on 22nd - 26th Dec 14


No reviews yet.
This book appears to be unavailable on Amazon.co.uk at the current time. If this is incorrect, please let us know here
Welcome to the age of specialization. The EXPERT era as I like to call it. We live in the most affluent and comfortable era in the history of mankind. It has all come about due to specialization. For the do-it-yourselfer this is a blessing and a curse. I remember changing the spark plugs in my car and giving it a tune up. I even recall putting a new carburetor on. Those days are long gone – do cars even have carburetors any longer? Most tasks now require unique skills and experience to solve unique problems and issues. Experts we call them.
On the pages that follow are just such a group of people, experts all with the experience, education and skills to match. You'll hear stories of challenge and conflict, you'll get expert advice that could cost you thousands of dollars, and our hope is that you will also be encouraged to be the expert in your field that someone else needs YOU to be.
Enjoy the stories but don't lose sight of the years and cost that it took to get these experts to where they are today.
We want to thank all the experts and authors who made this book possible – Rob Kosberg, Marc Feinberg, Andrea Szebeni, Melvin Claxton, Damien Charley, Adrienne Williams, Anne Barbieri , Annmarie Ware, Jim Hansen, Peter Luther, Tom Evans, Yolanda Cintron, Elizabeth Smith , Karen Simpson-Hankins