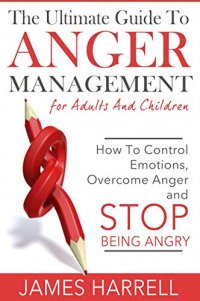 If you want to learn how to anger management for adults and children, then this book is for you!
Today only, get this incredibly useful guide for only $0.99. Regularly priced at $4.99. Read on your PC, Mac, smart phone, tablet or Kindle device.
Anger may be a vice, but it's ever present in all of our lives. From small things that annoy us to blinding rage that engulfs us, anger is something we can rarely manage – both in us and in others.

No one likes to be angry, and no one likes to be on the receiving side of an angry person. However, it is something that we have to deal with in our everyday lives.

To say that anger is harmful would be the understatement of the decade, if not the century. It's harmful to a person's image, their relationships, their friendships, their careers, their mental health, and last, but not the least – it's harmful to their health and well-being.

Anger management is, as the name suggests, the art of managing your anger. In the following chapters, we will learn a few tricks that can help you keep your anger in check when you feel unbalanced, enraged, and uncontrollable!
Here Is A Preview Of What You'll Learn…
Anger – The Why's, How's, and When's

The Science of Anger Management

Quick-fix Anger Management Tips

Anger Management and Children

Much, much more!
Download your copy today!