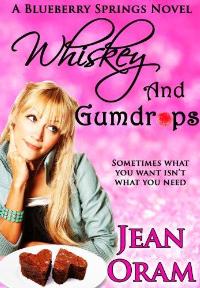 Mandy Mattson has always believed that what you want isn't what you need. But never in her life has she been more wrong.
As a small town waitress, Mandy has never felt as though she deserves the love of her best friend Frankie. But when she sees an ex-lover marry her rival she realizes her life is adding up to a big fat nothing and she needs to make a change. With every path in her new life leading back to Frankie, will she finally be able to reconcile that the one thing she's always wanted is the very thing she needs?
This best friend romance is a companion novel to Champagne and Lemon Drops: A Blueberry Springs Chick lit Contemporary Romance.
The Blueberry Springs series:

Champagne and Lemon Drops (book 1)

Whiskey and Gumdrops (book 2)

Rum and Raindrops (book 3 – coming February 22, 2014!)