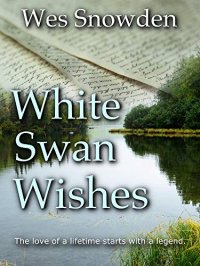 Free on 17th - 18th Dec 21



or borrow free on Kindle Unlimited.
No reviews yet.
The meeting between young Michael Grayson and the lovely Signet Bergeron, one early September day, on the misty shores of Lone Pine Lagoon appears, at first glance, to be just a chance encounter. But was it? Possibly not, because Mike?s mother, Peggy, believes their meeting was destined to happen.
When Signet tells Mike about the legend of the White Swan Widow and her gift of wishes, it triggers the beginning of a tumultuous lifetime love affair that starts and ends on those same misty shores. Mike comes from a family of New England scallop fishermen, while Signet?s family has a mysterious background in Paris.
Despite their backgrounds, Mike and Signet develop a growing bond that is savagely torn apart when the young couple is attacked by thugs on New Year?s Eve. Their actual target was Jacques Bergeron, but their assignment failed when young Michael takes the bullet intended for Signet?s father.
The Bergeron family has a secret so dangerous that Signet?s father Jacques determines he must flee with his daughter to the safety of Buenos Aires, Argentina, leaving Mike bleeding badly on the family driveway.
From the wild North Atlantic scallop beds off George?s Bank to the steamy mysteries of exotic Buenos Aires, WHITE SWAN WISHES will take you on a voyage of adventure and intrigue. You will laugh and possibly even cry as the story winds to its highly satisfying conclusion.
Who knows? You might even WISH for more.