Listing on BookAngel:
---
Kingdom Of Sugar (The Horror Diaries Vol.9)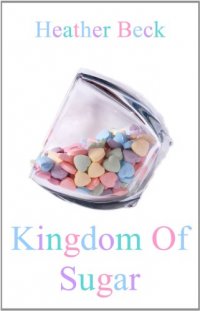 Last Free on: 4th Dec 16
Free Today!
Read More

...It is a well-done horror for a younger age group....
What Heather Beck has definitely crafted here is story guaranteed to put younger readers off sweets for life – or at least a couple of days.
This is a light horror, suitable for YA or those new to the horror genre. This is a tough market to break into, competing with series like Goosebumps and Point Horror, but to be fair to Heather Beck what she has written here is a good example of that genre. With no gore, some creative imagery, but no real scares, the writing is pitched ideally for that age group and there are no noticeable formatting problems.
On the other hand, this is definitely targetted at children and there's not much here for an older horror reader. The idea of sweets biting back will be familiar from many horror stories and even in the mainstream, for example the film Young Sherlock Holmes, and the ending twist is sadly predictable.
I would have to give it a three. It is a well done horror for a younger age group, but there's little new here and the end twist is predictable.
Rating:
3
Reviewed by
Reviewed on:
2015-05-06
Review Policy: No compensation is received for reviews. View our Review Policy here.