Listing on BookAngel:
---
The Girl with Three Eyes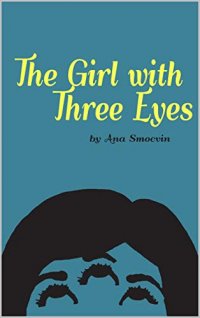 Last Free Dates: 25th Jan 21 to 29th Jan 21
Read More

...A dark short horror story, but worth picking up for a read...
Amy Walters is born with three eyes to the horror of her parents Roger and Elizabeth. They try to hide her away as much as possible from others, but the secret comes out and the love and respect other s have for the family slowly changes to fear. While spending so much time alone, Amy finds that she can see through her third eye, but not her surroundings, but visions of things going on. Then she sees a vision of a woman she knows called Alice being strangled and the body dumped in the forest. At first no-one believes her, but she insists on going to visit Alice, only to find that Alice has disappeared. With the distraught family in tow she is able to lead them to the body, only to be blamed for the events. As more people call her a monster, her father just walks away leaving mother and daughter on their own. Then a father named Travis Harrington asks to see Amy, as his son has gone missing and he has no-one else to turn to. With this Amy decides to try and help him, and see if her dreams will provide the help that Travis needs.
A short story that takes an interesting premise and runs with it. The plot may be simple but is well thought out and intrigued me to see how it would run. It turns out that being able to have visions is a harsh and cruel thing and the impacts of it are descriptive and give the reader an idea of what Amy is experiencing. As characters, Amy is someone who is outwardly very different and the world reacts strongly to it, and punches are pulled when it comes to describing just how a community can react. Despite it only being a short, you get a sense of who Amy is, as well as her parents, whose joy at having a daughter turns to ashes when they find out she has a third eye and can never quite come to terms with it.
The book does have some interesting formatting choices, using hyphens instead of quotes for any spoken word, though I didn't notice any spelling mistakes or grammatical issues that took me out of the story. The ending of the story is also a little brief in trying to wrap things up, but the bulk of the story more than makes up for it.
Overall, this is actually quite a dark short horror story, but worth picking up for a read and certainly for fans of the genre.
Rating:
4
Reviewed by
Reviewed on:
2021-01-29
Review Policy: No compensation is received for reviews. View our Review Policy here.