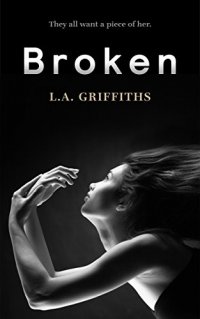 With just one touch she will have you on your knees..
Broken is the first in The Siren Series. A young adult paranormal romance that will keep you in suspense cover to cover in this urban fantasy.
A rare and powerful creature has come back into the supernatural word and everyone has taken notice. But this scared and vulnerable creature is a sixteen year old girl who is trying to fit in and have a chance of a normal life. But when young Ellie senses someone watching her within the darkness she is then thrown in the deep end and must fight for her own survival as the evil in the supernatural community want to claim her as their own and will do anything to get her.
"This author adds a breath of fresh air to the genre."
"The plot was good and well written and the ending leaves you wanting to know more."
"Couldn't put it book down."
"Hooked from start to finish."
Join Ellie on a life changing adventure as she try's to find out what she is and why she is the most wanted creature in the paranormal world.