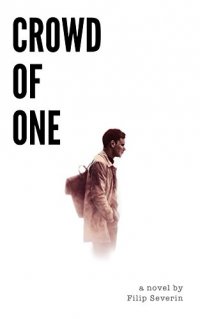 Free on 31st May 20 - 4th Jun 20



or borrow free on Kindle Unlimited.
Top - Reviews - Update Details
Atlas Analytica is a secretive online communications firm and experts on crowd manipulation. Marlon Renner is a young American expat and a rising star at the firm's head office in Paris, France.
With political tension swelling across the European continent, the firm is approached by a powerful group of financiers. Their request: to help intensify an economic collapse of Greece. Marlon, who is a loyal follower of his charismatic boss, is tasked to spearhead the campaign.
Embracing his new mission, Marlon is sent on a volatile journey that stretches from the major capitals of Europe, down to West Africa, and deep into former Yugoslavia. Along the way, dark cracks emerge, and Marlon's loyalty is put to the test.
CROWD OF ONE is a contemporary novel inspired by real events. The story follows a fragmented young man surrounded by rising socioeconomic divides, immigration, terrorism, private data collection, and a looming economic debt crisis.