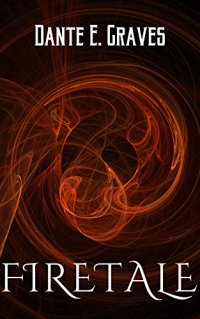 Lazarus Bernardius is immortal, but he had to die twice to discover it. The Devil has made Lazarus the ringmaster of a traveling circus of demionis, creatures with supernatural powers that are descendants of demons from Hell. For 140 years, the troupe of mermaids and ogres, medusas and wyverns, satyrs and alrauns has been touring the U.S. tullies, masquerading as just another mud show.
Lazarus's task of giving shelter to unusual creatures requires that he not draw the attention of the Judges, modern inquisitors hunting down the supernatural. Lazarus manages this until Greg, a magician who can control fire, joins the circus. Greg seems like a decent sort, but over time, the magician's behavior becomes suspicious.
When Lazarus learns that Greg uses his magic to fight villains after performances, it is too late. Soon, the first of the Judges arrives. To save his fosterlings and get out of trouble, Lazarus must seek help from a long-abandoned lover who is still angry with him. What the ringmaster doesn't know is that some of the inhabitants of the circus have secrets of their own.
FIRETALE is a cocktail of mythology and historical facts, folklore creatures and demons, witches, bikers, and rock 'n' roll. It is the first novel in a planned tetralogy, which will include the novels Sandtale, Deeptale, and Timetale.