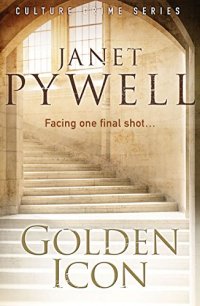 Josephine Lavelle, a once-famous opera singer who became an international outcast, has one last opportunity to resurrect her career. She was born to sing Puccini's Tosca and is determined to earn the right to perform again on the world's most prestigious and celebrated stages.
But her fight for the future she craves is derailed when her ex-husband embroils her in a cynical blackmail plot. She is forced to take possession of a solid gold icon, part of a secret hoard of art treasures stolen by the Nazis – that dangerous men are prepared to kill for.
As well as determining the fate of the Golden Icon, Josephine must come to terms with her past, and fight for her own life.
If only her choices were simple…
A gripping crime thriller. You will be hooked on the secrets of this surprising protagonist. This is the prequel to the Mikky dos Santos Trilogy