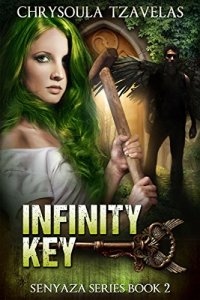 Bargain on 4th Sep 18



or borrow free on Kindle Unlimited.
No reviews yet.
While her best friend is pulled into the supernatural underworld, Branwyn isn't about to sit on the sidelines. Unfortunately, Branwyn is decidedly mortal, and in the supernatural underworld, humans are weak and helpless, no better than toys, tools and prey. But she isn't having any of that. Branwyn wants to face the world on her own terms, mortal or not.
When she strikes a bargain with an imprisoned faerie, Branwyn thinks she's found the solution. He'll teach her magic and she'll use that magic on his behalf. It's a great deal, until she discovers what the faeries really want from her: there's a door that only she can open…