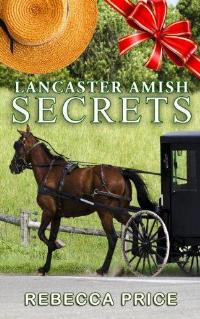 NEW RELEASE – MUST READ FOR AMISH ROMANCE LOVERS: When a young woman's love brings to light a terrible secret, will the truth destroy her family or save it?
Hannah and Abram Schroeder are forever relegated to play second fiddle to their older, cherished sister Rebecca. Abram escapes through learning to juggle, while Hannah's peace comes only through baking her special pies, which she and her brother sell at the local market. But when Hannah finds love and starts courting against her parents' wishes, a terrible secret is brought to light, setting her on a collision course that will change all of their lives forever. Can Hannah, through faith, mend her broken family without sacrificing her own fragile chance at love?
If you love Amish Romance Novels, scroll up and click Add to Cart to start reading today!