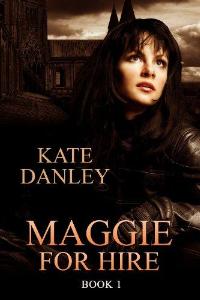 "If urban fantasy could be bottled, then this story is a shot-glass full of awesomesauce." – Dark Side of the Covers Reviews
When monsters appear in Los Angeles, Maggie MacKay is on the job. No one is better at hauling the creepy crawlies back where they belong. No one, that is, except her dad, who disappeared in the middle of an assignment.
Now an elf named Killian has shown up with a gig. Seems Maggie's uncle teamed up with the forces of darkness to turn Earth into a vampire convenience store, serving bottomless refills on humans.
The only hope for survival lies in tracking down two magical objects and a secret that vanished with Maggie's dad.
WARNING: This book contains cussing, brawling, and unladylike behavior. Proceed with caution.