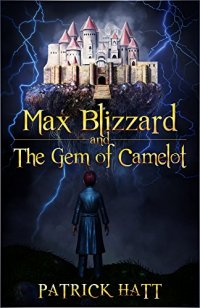 Free on 12th Apr 15



or borrow free on Kindle Unlimited.
No reviews yet.
Max Blizzard was like any other worker drone living in Earth's realm until the arrival of his eighth birthday. On that day his imagination awoke and Max started thinking for himself. He was an outcast the moment he let people know about his imagination. That moment also unknowingly set forth a chain of events years in the making. By having imagination, Max had given Sir Dreadvent exactly what he wanted, a way into Camelot's realm.
Now Max and his friends, Trudesile and Lester, must complete the quest that Max's father, Merlin, set out for him years ago. They must find the Gem of Camelot to defend the realm from Sir Dreadvent and his sevesties. Their perilous journey will take them from the shores of Merlinia and the ship of Davy Jones to the fields of Avalon, in the hope that they can save Camelot, save Earth, and save all the lost realms that have been consumed by Sir Dreadvent and his sevesties on their quest to remake the universe.
A tale about where your imagination can lead if you choose to follow it, with creatures large and small joining Max Blizzard on his journey. King Arthur, Oberon, Hercules, Apollo and other heroes of imagination believed to be myth will become truth as Max and his friends face the trials ahead. Let your imagination lead the way to Max Blizzard and The Gem of Camelot.